Search under way
For new rector
A seven-person search committee was formed by the vestry and charged to recommend three priests for the position of rector of St. Paul's. The vestry will make the final choice from this list.
Candidates have been given our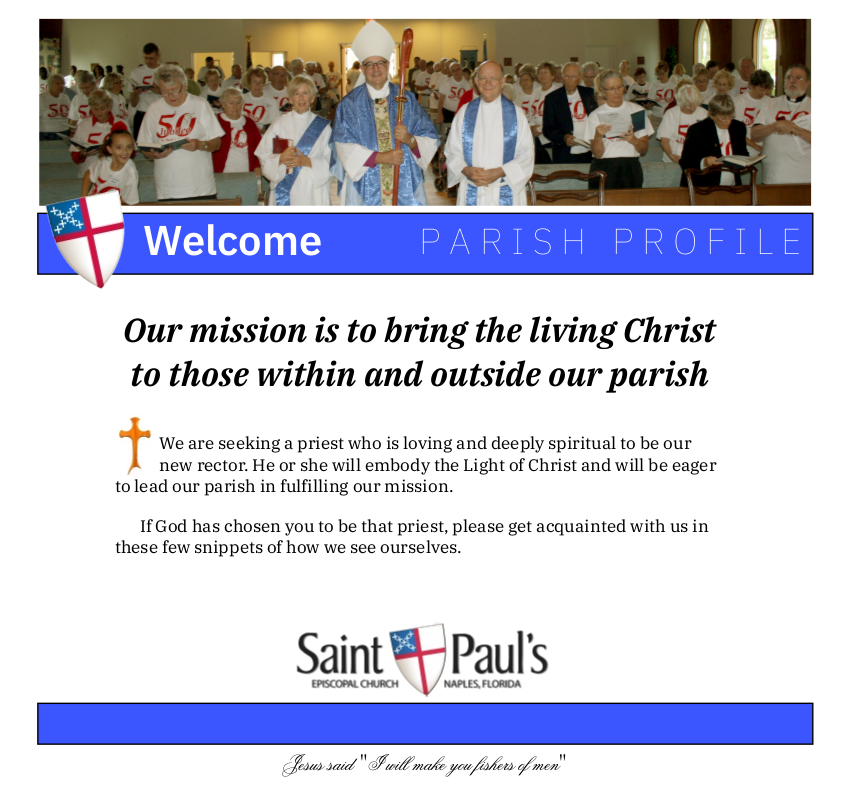 parish profile and other documents to learn about our parish, including a brief history, our ministries and our desires. (Click the image to see the profile).
Your search team is studying several priests who have expressed an interest in the position. Their names are confidential and known only to the search team for the moment. When the vestry makes its selection, the only name that will matter—and made public—is that of our new rector!
Our priest-in-charge, the Rev. Dr. D. William Faupel, ("Fr. Bill") has decided 2018 will be his last year in that role. We will continue to celebrate his leadership and generosity of spirit while we await what God has in store for us.
Team members are Dave Abernethy, Don Anderson, Dick Breithaupt, Linda Connelly, Tom Connolly, Connie Cunningham, and Ginny Harper